It's pretty rare for me to pause and just enjoy a moment, but after seven years, more hours and money than I care to remember, and plenty of great dark waves of self-doubt, today I enjoyed some of what I think most people call "happiness." I turns out I really did know what I was doing after all.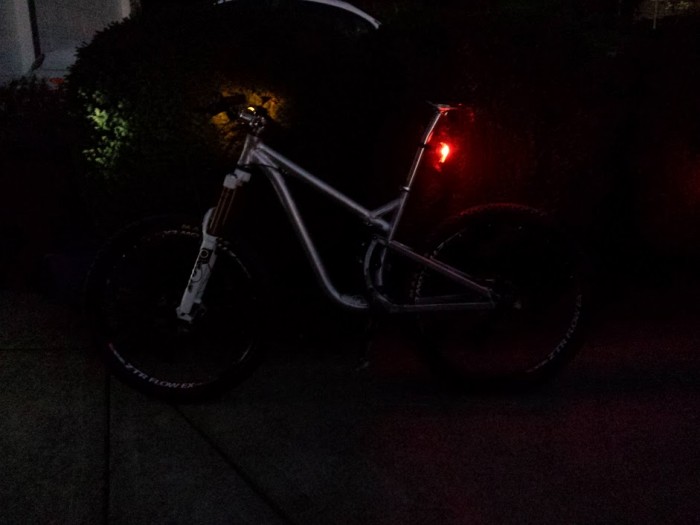 1 patent – 27.5 inches – 160 millimeters – 2 links – 25 mile round trip commute to work
absolutely zero suspension bob
Plenty still to do, but it works. The design I've put so much into actually does work. Really, really well. I'm a little bit in shock, actually. Not quite ready for daytime photos, but there's an entirely new kind of suspension system in the world. I'm quietly happy tonight.