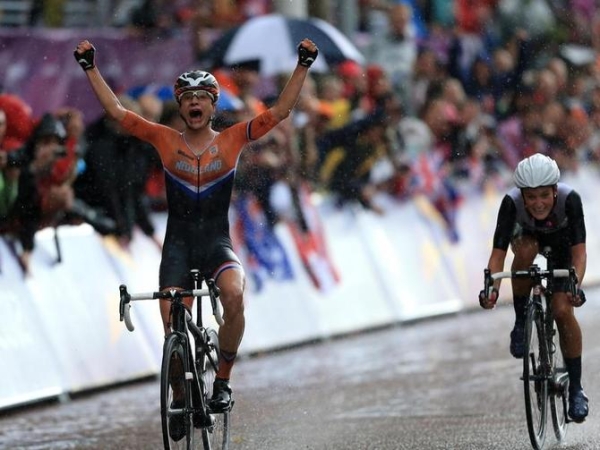 How great was Marianne Vos's Olympic Gold? First Wiggins hauls some major sideburn action into Paris and then Vos takes a brutal-looking rain-soaked women's race in–if I'm not mistaken–a skinsuit. It was tough to explain to the kids why I was waving a cowbell at the TV.
It's been one hell of a busy few weeks. The 2013 NoTubes catalog looks to finally be ready to head to print. I'd written parts of that all across the country, including a Holiday Inn laundry room. Cyclocross.com, on the other hand, is just kicking into high gear in anticipation of a launch date that already can't happen fast enough. It's all been sufficiently panic-inducing to pull a guy off his pet personal project, which by necessity has to get whatever time I have left at the end of the day start of the next day.
Still, I was able to do a little reworking during my last round of PF30 conversion revisions. I wondered how short I could possible get the chainstays.
Now, there are a million and a half ways to cheat on chainstay length. My favorite is probably cranking up the bottom bracket height, but in Danzig's case, that wasn't an option. So the question becomes: how short can I get those chainstays for a bike with 29-inch wheels, a 12.77-inch bottom bracket height (can always go higher, but that's as low as I'd go) and (let's just figure) 130mm of travel. With some adjustments I went ahead and made, looks like Danzig might be able to drop chainstay length down below 17.4-inches.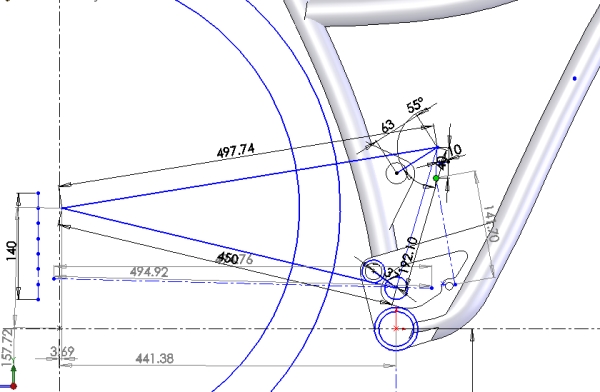 That's pretty short. It's not a done deal, yet, but it's close enough for me to say that's now my target.