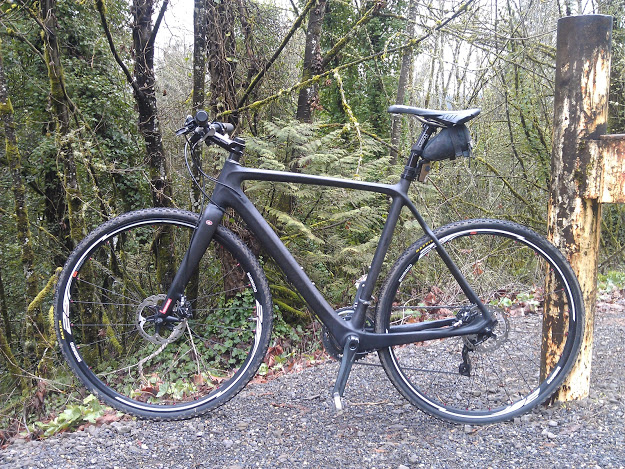 Yeah, I've been away. Previously confined to the backburner, my personal life has since been moved completely out of the kitchen and is now being stored in a dumpster out back. Sure, the bike projects I tend to write about here aren't necessarily my personal life, but riding bikes and writing about them both get filed under "personal" for me. Can't consider that work.
I'd like to think I've been a little productive while I was away, though. Putting some time in testing a prototype carbon disc 'cross frameset these days while two other projects are in the pipeline. Lots to work out still on this frame, and yesterday was "fat guy singletrack test" for the flat bar build version (we have a few variations).
Did some exploring around the lakes by my house and uncovered some good stuff. I finally find trails like this right by me, and I'm on a rigid 'cross bike with 33s. Still a hell of a lot of fun.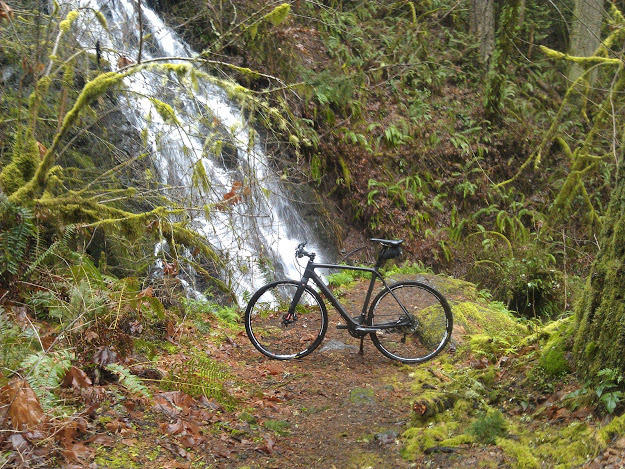 No flats, despite the rocks, which I was weirdly delighted to find. After so many years slipping around on rocks in PA, every one of them yesterday was like an old friend–made all the more exciting by the skinny tires.
Actually producing the frameset is still a question mark–we'd need to have molds made for more sizes and are still tweaking things–but it survived today in style. I love taking bikes out of their element to see what they can do, and despite the rain and getting lost more than a few times riding completely new trails, it was a good day. Hope to have another update soon.