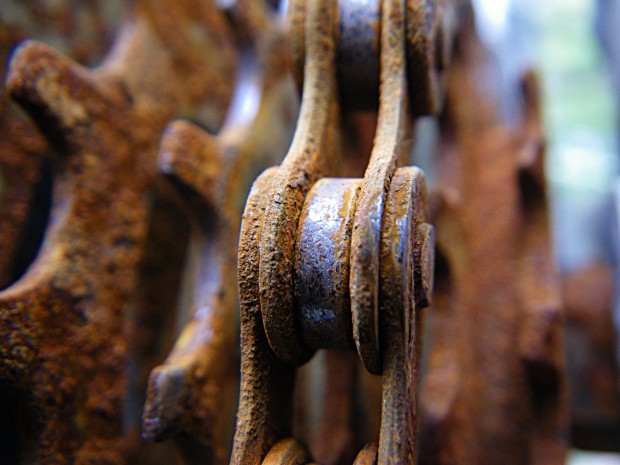 Most people in the bike business have come to accept the, um, eccentricities, of the supply chain. Rick Vosper's done a brilliant job of breaking it all down at BicycleRetailer.com. It's a very good read–particularly if read along with any of the recent articles about U.S. production and carbon fiber.
Most of these articles, like like one on Bikerumor.com, mention Intense. Brands like Intense and Turner have become the quintessential examples of U.S. manufacturers at a crossroads. Stateside production of a competitively-priced carbon fiber bicycle frame isn't an option, so they're weighing the loss of control that comes from overseas production with the fact that nobody will buy a frame that's much more expensive than comparable models from other brands. And increasingly few customers will pay a premium for an aluminum frame.
The 30,000 view of these two issues is pretty interesting, as is the recent "high tech but made in the U.S." marketing push from brands like Enve. The trend at this point definitely suggests we're reaching a kind of tipping point with high-end bicycle frame manufacturing. The desire to create high-end product at something like a competitive price–and manufacture it in the U.S.–is out there in a way that it didn't seem to be even a year ago.
This will probably never happen–not because we can't do it, but because so much of bicycle industry culture is deeply invested in Asia. It's the current path of least resistance. There's a hell of a lot of resistance, but still less than trying to make carbon fiber bike frames in the States.
Obviously, this is much on my mind right now, as has been for some time.
So I figured I'd ask you, my distinguished panel of authorities. Assuming all features of the bike are comparable, how much more would you be willing to pay for a carbon fiber frame to be made in the U.S.?
You thoughts are much appreciated, and I'll report back the findings in a bit. I'll also be back to Project Danzig next time.