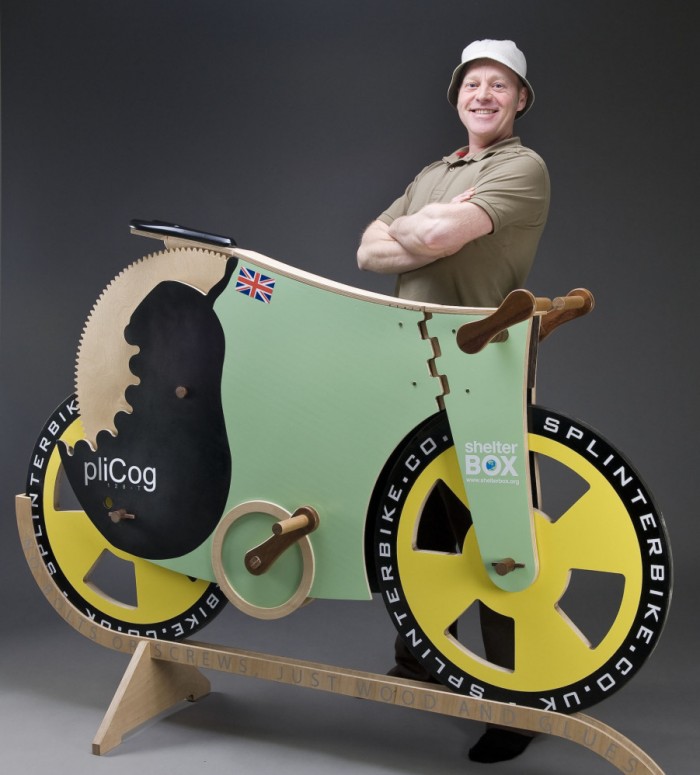 Bike shops all around America are sitting on a potentially huge money making opportunity, and it's something they're actually paying for right now. Following news that the U.S. government's GSA agency spent over $820,000 in tax-payer funds on a lavish conference in Las Vegas that included a mind-reader, a clown and a $75,000 team building exercise assembling bicycles, I was left wondering two things.
First, what the hell is the GSA? From what I can gather, the General Services Administration is the division of the U.S. government that helps other agencies make smart purchases–particularly when it comes to things like conferences. Well, that makes sense then. Apparently the GSA clips coupons on office chairs and teaches less frugal agencies money saving tips, like hiring outside contractors to help plan your party in Vegas, even though your agency has people who do that sort of thing for a living. As a quick reminder, this is what it looks like when Ron Paul laughs:
Second, and more relevant to my point, who sold these tools unassembled bicycles for $75,000? Some further research suggested 24 bicycles were involved (which were later donated to the Boys and Girls Club). My calculator says that's $3125 per bike for bikes that were apparently suitable to then donate to children. This would either suggest there are kids at one or two Boys and Girls Club locations currently doing some playground derby on a carbon frame with Ultegra components, or that the clowns at the GSA spent over $3k on bikes with a street value of less than $500 (probably less than $300) and they had to do the assembly.
Bike shops of America: why the hell haven't we thought of this sooner? Instead of paying for bike techs to properly build the bikes you sell to customers, in today's DIY culture, why not charge ten times more for the customer to have the honor of actually assembling his or her own bike?
Imagine what else we could do with this! The money making opportunities you'd been sitting on all along could make you a fortune–with the right marketing. Some possible window signs.
For only $500–today only–we'll let you clean our bathroom! (Please don't touch the magazines. Seriously.)
All this week, buy one bike and we'll let you pay for a second bike for one of the shop guys!
Get one free baseball bat test shot to the head by each member of our staff with the purchase of any helmet over $80 and $1 off full price on your next helmet!
Free lifetime service of our bikes in our shop by you, with the purchase of any bike valued at over $750, and half off the cost of maintenance supplies you use while building our bikes!
Endless possibilities, really.