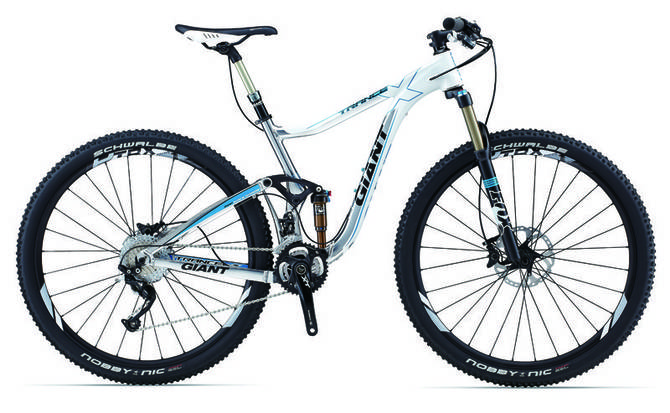 I'm thinking I might've been too hard on Pinterest yesterday when I suggested it was destroying our souls. Maybe. I mean, I coveted some stuff myself today, which of course makes me absolutely no better than the cupcake people.
That Giant up there is the upcoming Trance X 29er. I didn't so much covet that as just appreciate it. I've always liked Giant bikes. All the way back to the days when they were installing their bottom brackets without even tapping the shells first. Yes, they did this on some "budget" bikes for a while–did a bottom bracket replacement and was greeted with a BB shell filled with metal shavings. And I don't mean "a few" metal shavings; I'm talking "small plate of spaghetti" here. I guess if you have an powerful enough air gun, you sort of have a tap, too.
Now, the Tonic Tushar Crusher, I just plain coveted. Madly.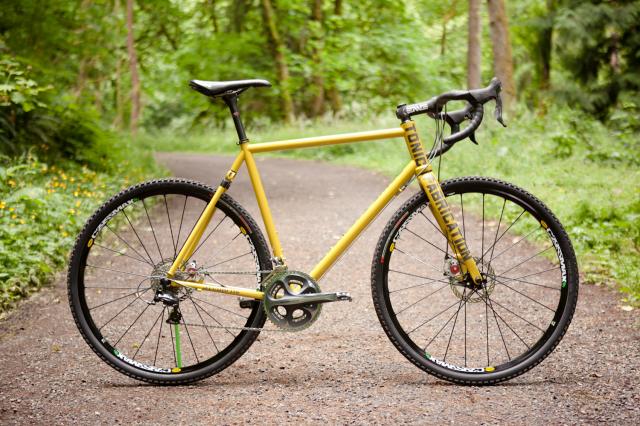 It's not lost on me that people who like uncomfortable $2000 chairs and $400 faux worn-out jeans may think I'm nuts for believing everyone in the world should see this (probably $4000) bike. But I don't care.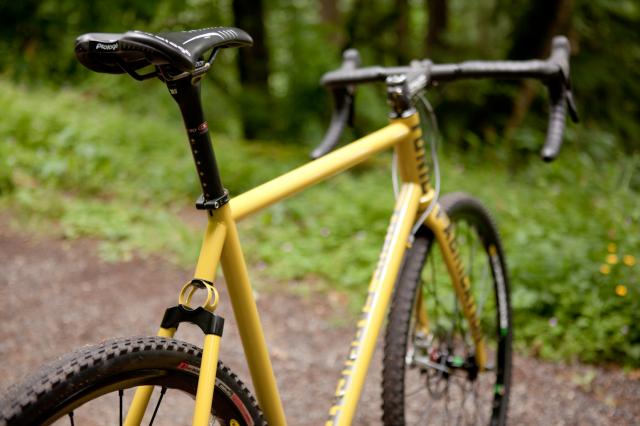 And I have to say, it feels damn good to love bicycles this much again–and the whole messy business of selling them, too. On Wednesday, the Cyclocross.com offices received a gift from Hope. Some V-twins are now looking for a drop bar disc brake bike to call home. To say I go way back with Hope would be an understatement. When you can call a company and ask how Mom's doing, you've got some history. Some of the earliest and most complicated bike builds I've ever done (including one for my current boss) had Hope brakes–closed system, no less. Only fitting really that the first product we'll get to test at Cyclocross.com is taking me all the way back to my first years running my own bike shop.
OK, that's all for the weepy introspection. More snark next week, and hopefully a major announcement from the not-so-secret files of Project Danzig.